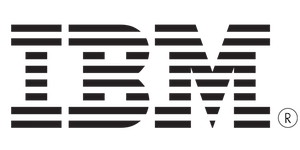 I've been employed with IBM for the last 12 years.  My role is Advisory IT Specialist focused on datacenter design, datacenter management,  datacenter capacity planning,  business continuity, enterprise data backup/recovery and network security.   I've both lead and participated in in many datacenter green energy projects.
I have also created and lead an international  cyber security / ethical hacking group of which I received an Ontario Premier's  Award nomination from Algonquin College.   My group contained over 1000 members from beginners to advanced administrators from many different organizations such as Google, CSIS, Government of Canada, Nortel to name a few.  I have given security lectures  to various audiences from the Linux Symposium, Linux User Groups, Algonquin College and Ottawa University.
I have helped develop and execute corporate disaster recovery plans.
Skills:
Disaster Recovery
Data Center
TSM Administration
Virtualization
Windows Server
VMware ESX
IIS Integration
Active Directory / LDAP
ITIL
Enterprise Architecture
Enterprise Backup and Recovery
Off site data management
Shell Scripting
O/S:  AIX, OSX, Linux, Windows
Network Security: Firewalls, IPS, web proxy, VPN,
DNS / DHCP  enterprise configurations
Datacenter power and cooling infrastructure capacity planning
Datacenter design
Accomplishments:
Rather than put this page "under construction",  I'll just say that I seldom leave time to toot my own horn.  I'm project driven and super busy right now with IBM.   Actions + results speaks louder than a bullet list of self proclaimed skills.  Stay tuned.